BRIKSHA AGRICULTURE PRODUCER COMPANY
Own a little space to make world a better place.
BRIKSHA Agriculture Producer Company (BAPC) – an extraordinary global initiative providing opportunity to gain profits from the growing agri-business sector, while investing in real estate and contributing to environment preservation in a meaningful and sustainable way.
We, at BAPC aim to generate revenue from the waste land in a demarcated area after extensive research and estimation of the fertility value of the chosen land and tending the wasteland with suitable resources and expert guidance to increase its fertility and outcome value and obtain raw materials through agricultural practices.
Agriculture is our wisest pursuit, because it will in the end contribute most to real wealth, good morals, and happiness.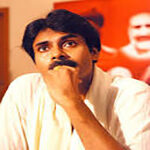 I never wanted to become an actor. I always wanted to be a farmer and dreamt of owning half an acre of agriculture land.
We provide the opportunity to gain ownership of a desired part of the property under agri-business project, with minimal investment, with an immediate effect and an absolute proprietorship. We also provide a benefit of simultaneously increasing the market value of the property by increasing its fertility outcome with the cultivation practices.
We provide the BAPC land owners distinct advantage of participating in a business venture, promoted and managed by our professionals with rich expertise in agriculture, financial planning, project management and marketing.  
The land owners can lease out the owned part of land to BAPC and earn benefits of the agricultural/horticultural outcomes of the property under agri-business initiative, where with our marketing acumen we work towards procuring the maximum benefit from every inch of land.
Don't wait to buy land, Buy land and then wait.
We offer a wide range of services to provide better real estate investment opportunities to people who can later choose to obtain the perpetual benefits of the agri-business practices over their owned piece of land.
BAPC's business strategy provides a combination of benefits to its members.
Own a desired part of land under BRIKSHA agri-business initiative and have the absolute right to make decision regarding the owned property.
Become a Member of Agri-Business Concept
Lease out the owned property to BAPC, for further development and improvement of the land outcome value through cultivation practices.
Earn profits through the net profits derived from integrated agri-business operation.